These Pictures
September 15, 2012
What do these pictures say?
What do you see?
Falling so hard now
Over you again.
Touch the spot where you are.
Miss you every night and day.
Tell me all the sweet things
You used to say.

You say them to her
You touch her face.
She takes it all for granted.
She takes it all away.

Show me your star.
So I can look for it at night.
It seems you are so far.
I miss your starlight.

I love you
All that I need to confess.
I can't contain
I miss your essence.
I pretend your with at night.
'Cause I miss your deep sleeping.
And you'd dream
All different dreams.

She doesn't see.
She can't tell.
The way you blush and see
How you look at her the way I wished you looked at me.

Falling downwards
Again.
Holding worsens
The pain.
Pacing every time I see.
Heart's racing when you look at me.
Bad day so you're hugging me.
I love your cheeks.
I miss the weeks
Of your arms.
Of your smile.
Of your laugh.
Of your heart.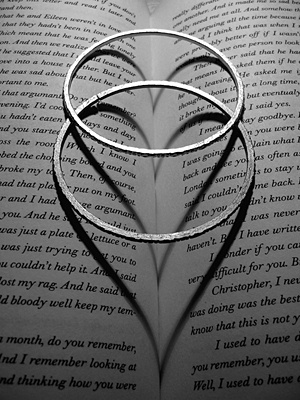 © Julia K., Old Tappan, NJ