Hard to See
September 7, 2012
V.1
Hair so white is no deep red.
Her scarlet letter is taped to her head.
Her head pounds from last night,
So she sleeps in bed.
Soul so soft is now almost dead.

Chorus:
Loosing children to the world.
Eyes so vibrant with color,
Have turned gray with conformity.
Is all hope lost?
Seems to be.
Could fool me.
God, where art thou be?

V.2
A man begs and pleads.
Never again he says to his wife,
But 150 dollars went missing last night.
the computer picture just weren't enough.
Picture perfect family...blows away into dust.

Chorus
(Change conformity to lust)

V.3
They fall to their knees,
I can see a light,
Coming from their ever being.
Humbled before the Lord,
They are clean.

Revised Chorus:
Is all hope lost?
Seems to be.
Could have fooled me.
But there God art be!
There he is.
Long live the king.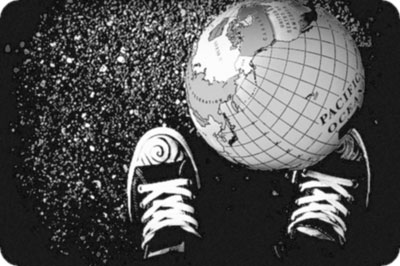 © Kailey E., Crownsville, MD