Thank God
October 30, 2011
He'd hit me before,
that guy whom you saved me from,
you told me I shouldn't have to take no more,
and that dude was such a bum.

I cried into your shirt,
and you held me tight,
helped me clean out the dirt,
from the cut I had from the fight.

Once you bandaged you kissed it,
told me I deserved better,
told me I didn't deserve to be hit.

You held my hand,
when I told my dad,
squeezed when he "Oh, Man'd"
and held me as he got mad.

You let me call you,
when I needed to talk,
and then I just knew,
the day we took that walk.

He was getting out of his car,
and coming right at us,
he smelled just like a bar,
and from his mouth he cussed.

You put me behind you,
squared out your shoulders,
he stopped having no clue,
you looked like you could take on boulders.

He left at once,
and you held me as I cried,
I hadn't seen him fro months,
I had prented he died.

I was no longer afraid,
when I was with you,
you tugging on my brain,
and taking me to the zoo.

You were there,
when I felt all alone,
I knew you cared,
talking for hours on the telephone.

You're been here,
all along,
someone I deserved where,
they've filled me with song.

I'll love you,
until the world ends,
our love will never turn blue,
thank god for best friends.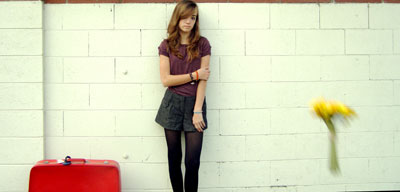 © Austin K., Studio City, CA