Break Me
July 29, 2011
I don't know
How you feel.
(What's your deal?)
Just open up to me
You will see
This world isn't just
Pain and
Suffering.
I am terrified.

CHOROUS
He looks at you
Your eyes sparkle in reply
And it's hard for me
To stand back and see.
(Why do you do this to me?)
And what the he**
Does it take?
I love you
But I know
You'll never love me
Ba-ack.

Death is always on our heels
We live this life in fear.
Sooner or later
It'll catch up to me
And I can't breathe.
Not without you next to me.

I tried to rip my heart out
(Maybe it'd be easier)
And I still know
You'll never love me.
I'm all you have;
I'm all you need.

CHOROUS

My one regret is that
We didn't cherish the moments
We were given together.
Even when you were
Using me.
Now your life has
Slipped
Through my fingers.
Grains of sa-and.

-I want you to know
I did save you
Not when it counted
(No)
But I did
Each and every ni-ight-

I see it all again
It haunts my dreams
I see it
Only this time
I save you.
Guilt:
Consume me.

CHOROUS

Why do you
Do this to me?
Break me?
Hate me?
You're all I bloody think about
Dream about.
You're my ev'ry-thing.
I'm drowning in you
(I'm drowning in you)
I'm drowning.
God, save me.

I make a lot of mistakes.
I sin
I'm no saint
But why take her?

CHOROUS

-the only thing I've ever been sure of is
You.
And I know I don't mean much to you
I hear you say it you do
But it's not true.
I would give
Anything
For you.
I would gladly give my life.
But not my heart,
It's not mine to give,
For it's always belonged to you.
And it's still beating
No matter how many times you stab it
It's still beating
Just for you-

CHOROUS

I can feel you waiting
Just out of reach-
I can hear you saying
You never knew
Just how much
I loved you.

Take everything I have.

I don't know how you feel—
(Nothing's ever been so real--)

GIRL: terrified.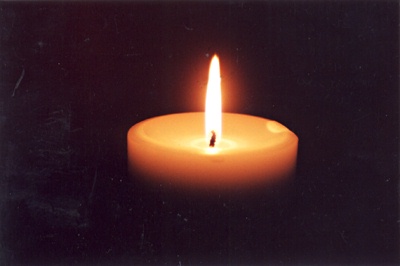 © Ashley D., Philadelphia, PA