The Guy I've Been Dreaming Of
June 16, 2011
At night I stare at the sky,
and wish upon stars,
that one day I'd find,
a boy not from mars.

I want him to be happy,
and make him really smart.
He doesn't need to be really cute,
just give him a big heart.

Let him love me,
and have him be strong,
let him make me laugh,
when everything else is going wrong.

Let him have a shoulder,
that he'd let me cry into,
and give him warm arms,
and let him hold me too.

Let him have dreams,
and goals he wants to do,
give him a smile,
and kind eyes too.

Pack him in a box,
and send to me with love,
because this is the guy,
that I've been dreaming of.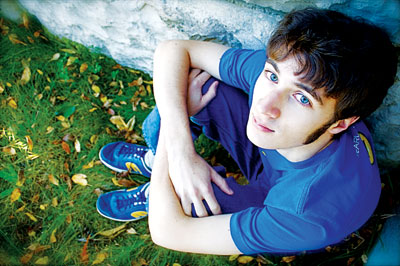 © Garrett M., Port Angeles, WA