Did You Mean It?
June 2, 2011
I am stunned by your voice.
It's like you were forced,
To do this!!
Oh, no, no,
Please tell me you didn't mean it!

<b>It's not like I'm dying,
It's not like I'm crying!
How could you?
Why did you?
I can never look at you,
The same way again!
Feel my anger,
Watch the words form,
See a tear fall,
As I ask you…
Did you mean it?<b>

Speechless you turn away,
Broken I hear the words in my brain,
"God, I can't wait till May!"
Guess I've driven you insane.

So… now I know(2x)
You ment it.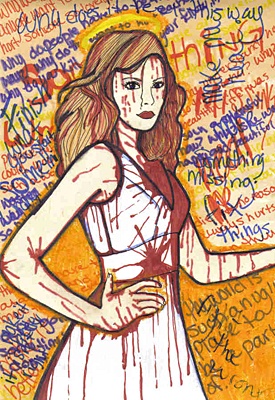 © Sara D., Aiken, SC