What Does My Future Hold?
February 5, 2011
Verse 1
When is all this going to go away?
When am I finally going to be okay?
I just want to be normal,
Just like everyone else.


Verse 2
Tears slide down my face when I cry.
I can't be seen, I want to hide.
No one knows my secret.
I want to feel alive.


Pre-Chorus
But that burning inside of me,
Keeps coming up,
Until I can't do anything.
I just want to be okay.
I feel myself opening up,
But there's still one closed door,
With a big, deep hole,
Making me feel sore.


Chorus
What am I gonna do,
With the rest of my life?
Will I get any better?
Will I be alright?
Oh, what am I gonna do,
When I finally feel alone?
Am I gonna stay devastated,
Or finally turn to stone?


Verse 3
Walls surround me like a prison.
I wanna knock them down but they're my shield,
My guards, my decision.
I don't wanna let go of that build.


Pre-Chorus
But that doesn't mean I can't have pillows.
I still want those comforting arms.
I want someone to be there who isn't scared of me,
Who loves me no matter what.


(Chorus)


Bridge
I just want some reassurance,
Just to know that I'll be alright.
Please Lord, give me some guidance.
I need you by my side.


'Cause my heart is burning,
And my brain is confused.
Oh, my eyes are swelling.
I don't know what to do.


(Chorus)


Am I gonna stay devastated?
Will I still be alone?
Will my life get any better?
Oh, what does my future hold?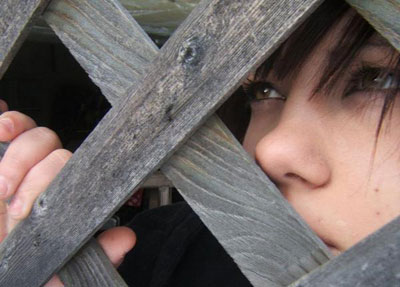 © Krystal B., Bloomingdale, IL