The Worst Valentine's Day Ever
February 1, 2011
Old valentine cards and stale candy hearts.
Flowers and lace line the store shelves.
You're my favorite love song.
Haven't seen you in such a long time, and this holiday is bringing me down. Cause when I close my eyes, you're all I see.
The love we used to have is what makes me believe
When will I see you again?
Saint Valentine fought for true love.
So fight for me, and just come home.
They say you're gone. Gone for good.
I won't believe them, do what true love should.
It's hard to start a fire, when the spark is almost gone.
But, I'll be waiting here for you. Even if it means spending Valentine's Day alone.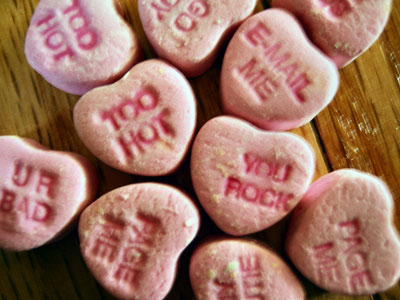 © Valcy E., Stony Point, NY