Trapped
July 21, 2010
Just another kid on the playground at the schoolyard,
Time goes by, faces always changing,
Seesaw stops and swings keep swinging,
Don't know why,
Can't stand another day on this playground.

Looking out the schoolyard door
Familiar faces going by- carry on.
Get me out of this prison where the sidewalks are my walls

Can't stand another day tapped behind these glass doors,
Looking out wondering what I will be,
I tell myself someday I will be free
But they tell me I'm lying....

Figure out,
Scream and shout,
Lost in this world of faces,
Wanna stand out show 'em what I got,
But I can't from sitting here.
I wanna stand up and shine bright,
Cause you know it's in me.
So let me be me.

Can't stand another day trapped behind these glass doors,
So close to everything and yet so far,
I tell myself someday we'll all be free,
Tell myself we all gotta keep trying

Reaching out,
Looking for the right words to say,
But I always come up just a bit short.
Don't we all?
Ain't that the way it works?

Can't live my life half full of nothing,
Please let me out of these glass doors,
I've left my life on the outside,
And my body trapped inside of here.
Won't you let me be whole?

Tell myself once I learn a little more,
I'll be free from this playground,
Hopscotch, monkey bars, all chains of childhood,
Wanna shed it all and be free
Please let me go,
Please let me grow up.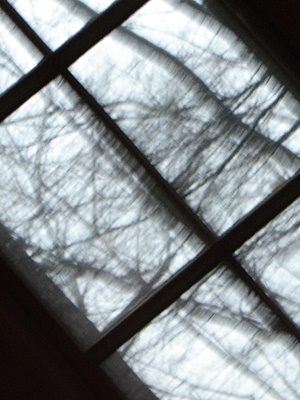 © Claire H., Boxford, MA