My Savior
May 19, 2010
Please forgive me of this sin.
I never meant to do you wrong.
Even though I do time and time again.
That's why I'm singing this song.

(Chorus)
Without you all waste away.
I need you every night and day.
You are love. My shephard, my Savior.

You are my life. Without you I would die.
No more lies. I'm yours forever.
When the bad remain and all others are gone,
Surely you'll take me along.

My shame will fade away.
But my love for you will always stay.
Together we will win the war.
On Satan we will leave a scar.

(Chorus)

You made all the stars in the sky.
And you made the infants cries.
The Sun will burn out someday.
Maybe I'll be gone, oh I pray.

May the souls who know only darkness,
Find love and hope from you in their hearts.
Because you are blessed, holy, and right.
Take me and watch me throughout the night.

You have saved me from a world of sin.
I pray you take more within.
You are strong.
And you'll never do me wrong.

You gave your only son.
His work is still not done.
It will be when the time comes.
He's the one.

He shed His blood for eveyrone.
It is time to repay Him.
I will bow down at his feet.
Hi is my Savior. Who none other can beat.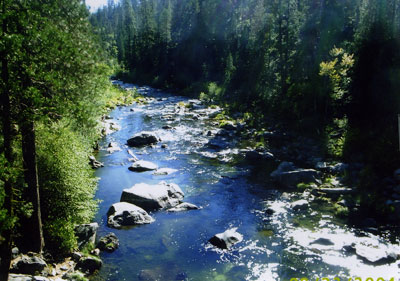 © Laycie C., Stockton, CA