Chemistry Horrors
May 2, 2010
Words are wheezing, meaninglessly,
out of Teacher's piggy nose
How long will they continue?
Interminably, apparently.
Congealing in the stagnant air
the drone glazes over my eyes
and leaves me rather blind
to the other displays of mismanaged boredom
products of a room stuffed
with life-starved children
How multilayered is this monotony?
Infinitively, apparently;
the approaches are unique
and somewhat amusing.
Not hers, though,
because her distraction is
the redirection of deadpan pupils
fathomless upon my back
as they scurry to and fro
trying
failing
to comprehend.
I want her to give up
and leave me to my own berates
that pile unassisted
in my cobweb-strewn collections.
Why doesn't she just follow along
and sleep with the rest of us?
How long can she defy
and cause the rest the pain of stretching?
Eternally, seemingly.
If I was not drowning
in her wide-eyed, blatant survey
and if I was not coated
with the refuse of a marshmallow's mouth
I would peel my lips apart
from their sleep-encrusted squalor
and I would tell her:
"You are not my friend anymore, so stop pretending.
I can live without you now, so leave me alone
I know this is hard for you, but it is the same for me
STOP BEING SO FREAKING SELFISH!"
...Maybe not the last part
because that would be rude
not to mention hypocritical.
The bell rings in tenutos
dragging across the classroom static
and the words I will never say
sink down to my stomach
where they lurch, ulcer-like
For how long?
Forever, of course.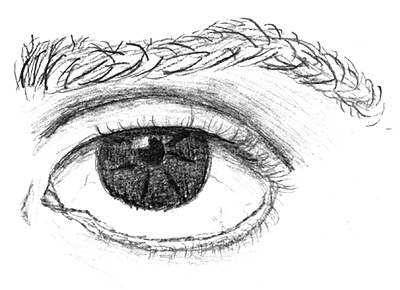 © Anthony R.,Wilmington, MA