Once a Sister, Now an enemy...
March 28, 2010
What have I done,
to be a cruel pun?
Shells in hand,
feet in the sand,
Yet I am still cold...
I guess I'm a mime,
Frozen in time,
never to weep tears...
An angel plays quietly,
I listen silently,
the chorous so sad...
You take my hand,
I drop my shells,
and you throw me in the water...
You cry out, anger in your eyes...
You scream,
You kick,
My body beaten,
My body bruised...
And yet I wonder,
As I drift to sea,
Will anyone find me?
Will I be eaten,
by the sharks you so cruely ordered.
How Ironic, I whisper,
That you once called me Sister....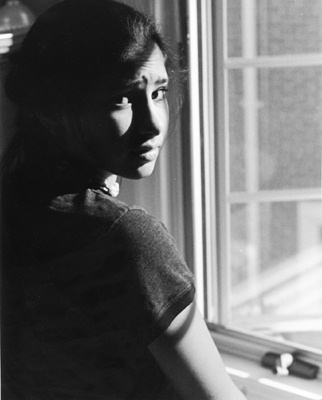 © Jennifer H., Bethesda, MD