I Scream.
March 12, 2010
Sometimes, I scream.
I scream for me, and no one else,
in the middle of a field,
where no one can hear me.

I scream, as loud as possible,
letting the pain, frustration, and the stress out,
then I collapse on the ground,
and cry.

Sometimes, I scream,
because everything I try doesn't help.
I just let it out, and it's gone,
and sometimes I scream for you.

I scream for you,
because I know it hurts,
to go through everything you do,
you seem fine to everyone,

I know the truth,
how much he hurt you,
when he left,
so sometimes I scream at him too.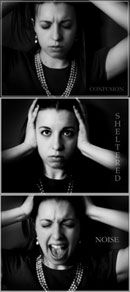 © Michelle B., Blairsville, GA