when Angel's Sing
February 20, 2010
When the Angel's sing, when the heavens open wide,
I can hear the melody echoing across the sky.
I can see the gate of heaven open wide before my eyes.
I'm just one step from heaven, one step from going inside but Lord I'm not ready.
I'm just not quite ready to give it all away, to rush into the floating clouds above.
When the Angel's sing you can hear then far and wide, you can hear them near and out.
It's as peaceful as a feather floating by, and when the sun comes out it takes away your sorrow, lifts it high above the clouds, drifts it off into space, where you can hear the Angel's singing voices.
When the Angel's sing you can see their shining faces looking down upon us all, and it makes me feel good to know I have a guardian Angel, who watches over me, who makes me feel safe, and when I'm all alone with nobody to talk to, I think to myself what would i do without you, My guardian Angels, you're always there, always looking out for me, making sure I know my rights from my wrongs.
Oh Lord, what would I do without them, no one to keep me safe, no one to pick me up when I fall, so it's good to know I have somebody looking out for me,somebody keeping me safe,and somebody picking me up off the ground.
When Angel's sing, when Angel's soar through the clouds, when Angel's pick me up,when Angel's keep me safe.
The world around seems so much better, so much safer, so much brighter.
The moon and the sun and the stars shine high above the clouds, lighting the way to the gates of heaven above.
Lord I think I'm ready to walk through the gates, to soar through the sky, to open up my heart to all the little ones in need, It's my time it's my place, and I'm ready to learn to pick up the ones who are down, to keep them safe and hold them tight and never let them go.
Now it's my time to lift up the spirits of the heavens, I'm a guardian Angel.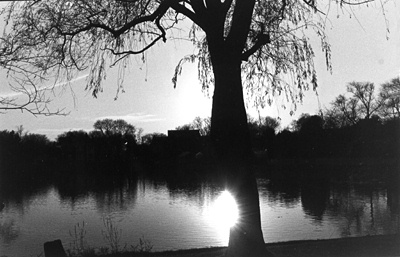 © Chuck K., Marblehead, MA