Poem Of 12/07/09
December 7, 2009
Raindrops dripping down the gray-blue sky.
Billows of fluffy white float.
Oh, shiny clear blue cielo don't be shy!
Where's the rainy day antidote?

Kids with umbrellas, boots, and a jacket.
Monica and I dashing into the rain.
As the drip-drop makes an awful lot of racket.
We get reprimanded and Mrs. Rose asks if we're sane.

I have detention after school.
Lexi and Monica wait so we can get autographs.
As we laugh our way to the library, we shiver because we're just that cool.
Somehow, I finish my Math.

As we call our moms outside in the freeze,
Under Monica's umbrella and it's pathetic shelter,
We yell and scream and certainly seize
The day. Once we got picked up, we felt better.

I wanted pepperoni as usual, Lexi insisted on cheese.
We giggled and talked,
As we watched Scooby Doo 2: Monsters Unleashed.
Once I tell Monica what Denver said about her, he's sure to get socked.

Just a Monday,
One without mad geniuses - though we did have scary wind-rain swept hair.
Despite it's rainy overlook, a fun day.
Maybe tonight, to make it more great, the thunder will boom and give an enemy a scare!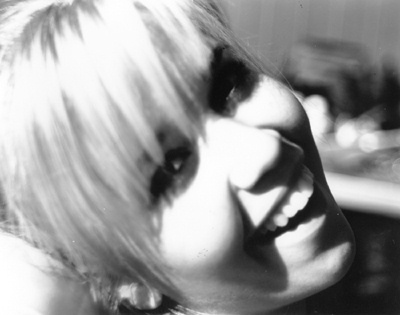 © Samantha H., Great Falls, VA