Feel Again
November 14, 2009
All the tears soaked into your pillow.
All the screams muffled in your quilt.
All the sobs only the walls heard.

Daylight is just a dream
Only the nights are real.
You hide away your fears
And bury what you really feel.

(CHORUS)
Let the floodgates down,
Let the pain come out,
You don't need to hide, you know you don't want to hide,
Step into the world,
And feel again.

I'd rather feel pain
Than not feel a thing
So reopen the wound
And let it bleed

Bleed away the past
Bleed away the pain
Bleed away his lies
Bleed away his name

(CHORUS)

Bleed away his name
Your heart is yours again

(CHORUS)

Fall in love again.
Feel again.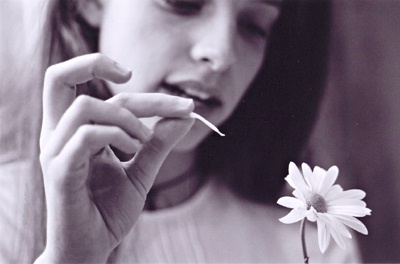 © Emily B., Houston, TX