9 Years
October 4, 2009
9 years ago i was four.
Standing by your passenger door.
Daddy, daddy, dont leave,
Stay with me so i can breathe,
The Airs too thick here,
Help me please,
The pain just wont ease,
Father, Father hear me now,
Tomorrows too late,
Tonight your last bow,
A fight for your fate,
Though your sure to loose,
Please just take me with you,
Im up for the ride,
But from gods hand you have to hide,
Daddy, daddy, just one more breath,
I know now,
you cant hide from death.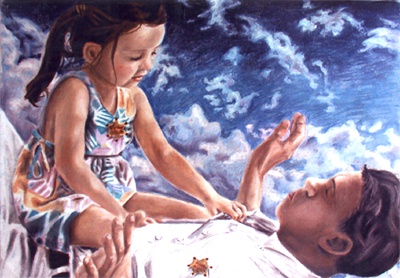 © Meg S., Andover, MA