The school's society
October 20, 2021
I hear every high school singing
And the bells ringing
The halls fill with angst
Most that teachers hear out of me is "thanks"
But It's just nothing, just nothing
But out of this whole school, it is only me, only me who is not bluffing
I could mention the people always whispering
Or the people always whimpering
All for homework or grades
Or the teachers who stare with eyes like blades

Should I bother mentioning the torn down restrooms? Filled with despair?
On the other hand, why should I even care?
With the torn faces and the bleeding soles.
With the girls that are simply taking strolls.
Or what about the teachers that stare you down
When all you do is look around
What about the tears and the hate?
That follow dear people I know from home to here, to leave them in this state
Or most of all lets talk about the society.
That caused such anxiety.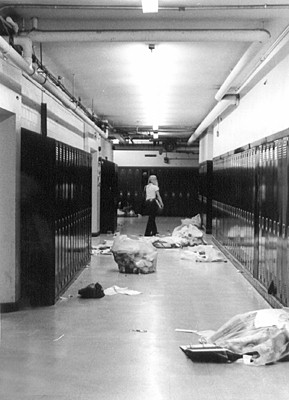 © Halsey S., Marblehead, MA