Why?
July 23, 2018
[Chorus 1]
Tell me why
Do I have to go?
My heart is cold
From the ice that holds me alive.
Why can't I see
The beauty placed in front of me?
Oh Lord, my God,
Who are You to me?

[Verse 1]
For too many years have gone by without a lullaby. How long does it take for You to see my face? Living in a lie, yet I see the world's inside. Dreams never happen and then I wonder why? For to live this life until it will die, and how many lives just seem to pass us by. Though I can't, and I won't, and I hope that I don't. Yet I continue moving on, for tomorrow I'll just fly.

(Chorus)

[Verse 2]
Again in this life, it just seems to pass on by. Why can't I live for the other side before I go on to die? In the Bible, I read of Your love and tranquility. Yet I keep on failing significantly. It just seems so unreal to me, and that is real for me. So how can I call from a hall? Or what am I to do, 'cause I'm falling from You.

[Chorus 2]
Every day that passes by,
I find love
Buried deep inside
This heart of mine.
Oh how hard it comes for me to
Simply believe.
When this frail life
Reachers the other side,
I'll remind myself
That it's alright,
But never forget the reason why,
He rescued me.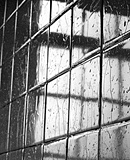 © Sared S., Pompton Plains, NJ