Middle School "Love"
April 16, 2012
I sit on the sidelines and watch the game
Ah, my favorite, young hearts in pain
Oh how cruel you must think I am
But for fourteen year-old love I don't give a damn.
I simply wait and watch girls whine and cry
"If he doesn't like me back I'm quite certain I'll die!"
My guess is you won't, to him you never say two words
But he's "cute-as-can-be" say the gossiping girl herds.
And the dates that come when you offer your heart?
If you're lucky Mom might drop you both at Wal-Mart!
With glee you cry "I'm going out with Johnny O'Hare!"
Oh you are, are you? Going out? Going where?
Yes, I suppose I'm a bit young to be quite so cynical
But in the eighth grade your love life is unlikely to reach its pinnacle.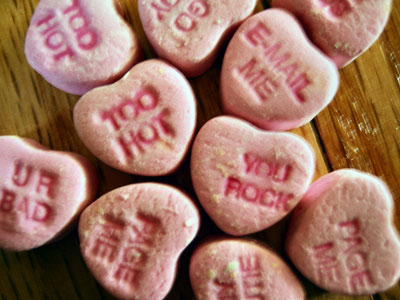 © Valcy E., Stony Point, NY