You never cared
February 12, 2012
Tell me why im so scared.
Its not like you ever cared.
Beaten, fallen, broken wings
Fell too many times, to tie the strings.
Endless days with endless pain
I used to hate the weather, i dreaded the rain
Summer came and went, all those days with you i spent.
You say it meant nothing to me, but you are wrong
I had to feel something, we were together so long.
Now winters here, and januarys blue
I spent my birthday alone, what's new
Counting down the months until the worst
February feels like a curse.
Love is here, love is gone
Light enters my life and then its dawn.
Mark the calendar, circle the date
Ill never forget all the times you made me wait.
Off to bed, but i could never sleep
All my thoughts of you were much too deep.
In the morning, when they day is new
I had so much to look forward to when i had you
Now it all seems too much to bear
After all, its not like you ever cared.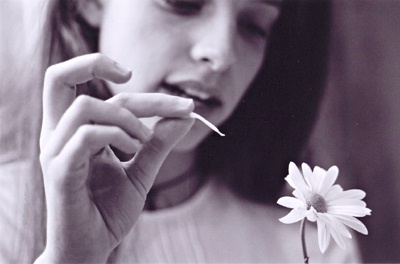 © Emily B., Houston, TX