All I'd like to Say- All you'll never hear
April 20, 2010
I'd like to tell you something
you'd never let me say,
a not-so secret something-
you'd just turn away.
You don't seem to see how hard I try,
you ignore the puddles of tears I've cried;
trying to be what you think I should,
losing myself in the wrong mental neighborhood.
The painful looks I shoot at you;

I see how she looks back at me,
we both realize the atrocity.
You think I'm stupid but I know,
we've been through so much
I can't bring myself to let go.
I know what's best, but I'm just too weak.
So this to you, I can never speak.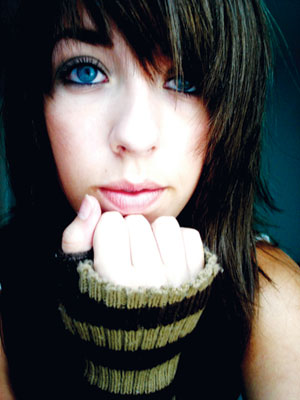 © Brit H., Peabody, MA