Stage 4
December 1, 2016
Her eyes held terror,
And her arms fell in distrust.
She stared vacantly,

Like she was not there.
And all of a quick sudden,
Her body collapsed

On the hospice floor
And its cold surface never
Let her down before.

But life had and when
Her heart raced against the tile,
It frightened her more.
But when that had stopped,
She got off the ground and then
Carried herself home.

Without her brother,
Because he had cancer and
She had just lost him.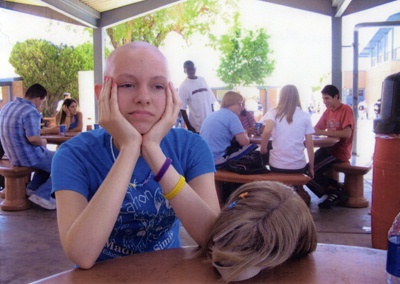 © Lauren M., Phoenix, AZ