The U in Nature
May 16, 2016
I.
The forest floor murmurs
In a slight breeze
The way you whisper to me
II.
I spilled the salt again
While you find fault in every flower
There is no throw for good luck
III.
Alone on my flat rock
I only cry along with the sky
It looks like it's a clear day
IV.
Flowers tickle my ankles
Like fingertips skimmed down my arms
Don't underestimate simple touch
V.
I watch a star's last blink
The night just after yours
Who is the ghost now?
VI.
My hair the color of dirt
Fanned out over the ground where I lie
We were born to match, to die
VII.
In the field with scattered flowers
Someone left a broken bottle
You were always the rough among diamonds
VIII.
The robins visit the tree near my house
Watching through the windows
Tell me, does the caged bird sing?
IX.
And just like that
The downpour started
Surprised flowers flooded
X.
I pick the mushrooms in my yard
But the freckles won't wash off of me
Some dirt you cannot clean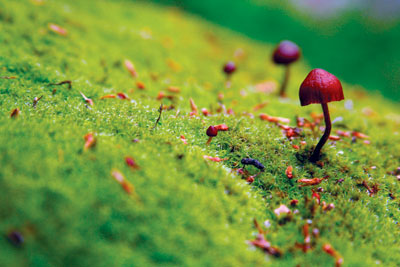 © Lyndsey B., Lake Isabella, CA