The Stray of Thought.
September 10, 2013
If an artist's mind wanders, then a poet's mind ponders.

What to draw, what to write?
What to do erm, how to make it new?
Am I to ramble on and on about what makes me intrigued, or Am I to create my own masterpiece?
Thoughts dwindle should it be calm and soothing or energetic and fun, My thoughts rest at ease when i notice I'm done.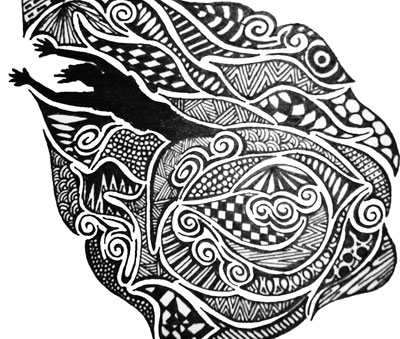 © Caroline B., Haworth, NJ