Wedding Dress Dance
April 13, 2011
Cascading white dress,
flourishes of silk and beads,
lace trims cover sleeves.

Tenderly slipped on,
whirl of dancing, spinning girl,
waltzing through the room.

A sparkling ballroom,
all eyes on the girl in white,
dancing, dancing, dance.

Deceiving picture,
veil covers the hidden truth.
dancing to her death.

Captive of the dress,
dancing with an enemy,
tears stain her white dress.

Wanting for true love,
there is no prince in her midst,
fight, forever, fight.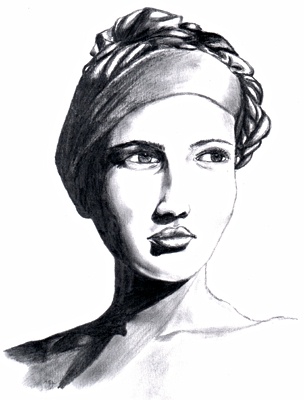 © Brynne L., Williamsburg, VA