Kiss It Goodbye
September 7, 2010
I made my heart a maze;
just to see who would try to find a way;
to see who cared enough to prove he's not the same;
to see which person would be brave.

Then he came along;
I thought he was perfect,
i thought he was the one;
but i would soon find out i was very wrong.

The way he kissed me;
even the way he dissed me;
the warm embrace i felt when he took my hand;
i felt we were so close;
like we were strapped together with a band;
Never to come apart.

Was i dreaming too big?;
Or dreaming to much?
Either way he was getting a little bit too much.

Everyday started out the same;
started with i love you but ended with a blame;
every night i prayed that it wouldn't end this way.

But it ended anyway;
8 months of love,fun,and carelessness thrown away;
so now i gotta kiss it goodbye and turn away.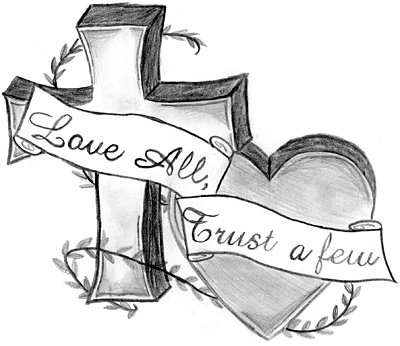 © Gina W., Glen Gardner, NJ