Winning
May 26, 2018
This is not a poem about how we are all winners,
for no, we are not all winners.
This is not a poem about how we all lose in the end,
for no, we do not all lose in the end.
This is not a silken-spun story about how I worked hard,
lost, but won in some moral way,
for I do not tell those kind of stories.
This is a few thoughts,
presented to you as smooth as a stone in my palm,
thoughts that raced through my brain,
cancelling all others, demanding attention.
It hurts.
That was the first one. Simple and childish,
my brain whined, wishing it were young again.
Pleading to be better, greater, a winner.
Demons took hold of my mind,
twisting it, choosing and selecting and erasing.
Then slowly,
appearing as thin as blue smoke and strong like iron:
my next thought, a warrior battle cry,
a shout to be repeated again and again:

It matters.

It matters how I react to this,                                                                                 matters who wins,
matters who loses.
Pointless to say it doesn't.
Also pointless to make a wish, or a win, or a loss,
your life span.
My thoughts can cross each other,
and betray,
and lie,
and hold grudges.
They must.
That is how they become beautiful.
I, however, am not bound to do the same.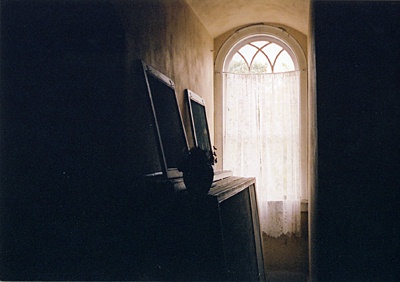 © Kandi B., Vacherie, LA