What's Behind The Door?
April 24, 2018
My blissful car ride ends on the corner of the street
My teachers smiles as she tells me we're going to meet
The mysterious aunt I've never met who lives on Elmwood Street
They say her mind is like a pretty puzzle incomplete
What's behind the door?
A gigantic blue pool with a great blue whale?
Or will the walls and ceiling be infested with snail?
Will it be lit by lightbulb, torchlight, or nothing at all?
Is there a bottomless pit in the hall, into which I'm meant to fall?
What's behind that smile?
A bedroom where I can defy gravity?
Or where I'm weighed down at the ankles by my past depravity?
Will I served food that is good, tasteless, or will it be nothing at all?
Is there a bottomless pit in the hall into which I must fall?
Is my mother observing from that golden sun
That just triumphed above the heavy clouds?
Is my father standing beside me as a spirit or a ghost,
Telling me to become brave and kind when I need it most?
I've seen their changing faces in my dreaming grief,
At the time of their death, I was strangled by disbelief
Sure, I'm just a little kid, I'm only six, but I know what sadness and selfishness and lying is because I saw it at their funeral
I know that the person behind this door can be a monster or a miracle
And so I knock on the door...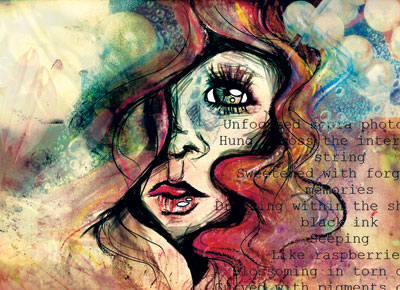 © Victor K., Las Vegas, NV