Adult Coloring Book
April 25, 2018
Tonight I am trying to stay awake
I drag my crayon across the page
Hoping this book will help me change
The way my heart hurts.
If I fall asleep I can't numb the pain
I grasp these crayons as if they'll stain my
Heart enough to dent my fears,
To dry my tears
It's funny
How two people with the same talent
Same gift, same present, same passion
Presents themselves each in a completely new fashion
Because your coloring book wouldn't look like mine if you tried.
I was given this gift by my mom
I was given my gift to write by my twelve-year-old self
Who picked up a pen one day and let it guide her
So now I'm here.
I'll color my pain
Don't wanna give you pain
Just want to keep you sane
So I don't use red.
My red bleeds through my poems
Hate, rage,
Rage, rage against the dying of the light
Do not go gentle into that good night
Good night
I'm going to bed, finally
I'll let the pain wash over me
Like my colors wash over the page
Soft colors, soft blankets
Hard crayons, hard pen
Hard, cold poetry
Soft hands made hard and calloused
With every word this pen has written.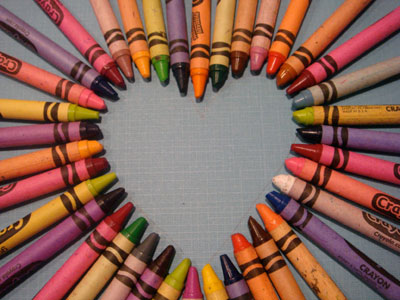 © Ashley W., Rockford, MI