Words
April 22, 2018
No one knows how their words hurt.
They cut like knives deep into her skin,
Scarring her.
The wounds never heal right.
They hurt when she moves the wrong way,
Does the wrong thing,
Says the wrong words.
She's reminded of how they mock her.
They thought she wouldn't hear
Or maybe they just didn't care.
"She's so ugly"
"I feel bad for anyone that has to deal with her"
"Fat a**"
"She thinks she's better than everyone"
"I wish she would just shut up"
Every word
Carving
Gouging
Slicing
A new scar
A branding that cannot be fixed.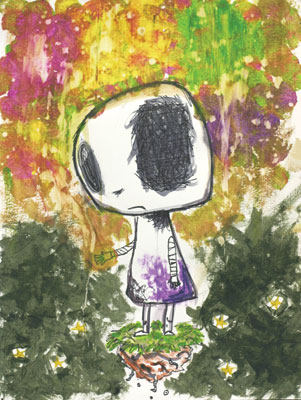 © Ashley W., Port Charlotte, FL