Bubble View
March 27, 2018
In a bubble, in my castle,
On the top of the world.
Blinders under my eyes,
But I'd be no more wise.
It's easier to look up than down.
It hurts to look past,
So why do it myself?
I'll ask and be told:
Comforting half-truths.
I know all I must know,
I'm a man of the world.
From behind a screen,
My view's tiny and clean.
Unsettling truths,
On back page of the paper.
Tucked tidy away,
No glued-on grin will waver.
Flags at half mast,
Look the same from the clouds.
A blueprint perspective,
Lulls questioning mouths.

I'm not ignorant, no!
I'll choose not to look down.
I've only help from these blinders,
Pasted under my crown.
I won't trouble myself,
For I've woes of my own.
Looking upwards is easy,
And they've more than I've known.
The royals who float,
On the backs of the people.
The most I can glimpse,
Through titanium peephole.
Good's so far out of reach!
(Well, compared to up there.)
I must walk on my own feet,
And risk wear and tear.
So I just can't look down,
Won't acknowledge their war,
When this own massive struggle,
Still beats on my door.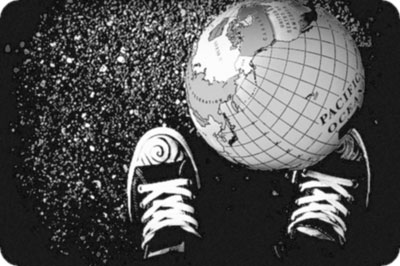 © Kailey E., Crownsville, MD