Colored Pencil
March 10, 2018
I'm not one for poems, 
but I am going to make one now.
For a person who had basically flung themselves right into my arms,
 and yet was ripped right out from my finger tips.
Their feeling of love had been brushed away with a sweep of the bristeled hearts of family.
Meeting that person however,
changed my life forever.
Was it Fate?
Was it God telling me he is the one?
No wonder he was so into my life,
he knows everything about me. 
But if it was him.....why did my family take the color away?
Over time it had became dull.
The world lost its sparkle, 
the lead had reached the wood,
and the color fadded away.
Ice.
Baby blue.
Pale blue.
Gray.
White.
My burden, my love, my loss.
All of this happened since we had been split.
The cross had been cracked, bent but not broken.
A clean break would have been better, but it was bent.
The cross of color, of splashes of ink.
But of course, ink runs dry someday.
Someday it will refill, 
but untill then.
White is just in the pen. 
MY hand brushes over the pale white page.
Blank, and waiting to be claimed.
Many thoughts.
Many possibilities,
But how can I make an art?
On a white page. 
With a colorless white pen?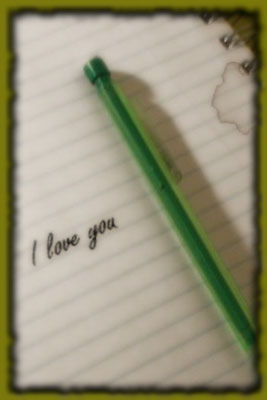 © Rebecca B., Marietta, GA