remember?
MAG
January 19, 2018
rewind.
see sunlight, again.
see how it tastes?
that's honey on your lips.
you used to call this feeling
happiness. remember?
maybe you don't. but I remember.
white converse. cracks on the sidewalk.
periwinkle skies. ice cream.
remember? press play.
let me tell you a secret.
(this girl is dying) shh–
it gets interesting here. it's snowing.
like ashes. like glass. like ghosts.
(this girl is bleeding)
pause. pause. pause, play.
her bones are creaking.
see her shadow, pooling on the ground?
that's all the sadness.
leaking out of her.
wish I could help her. but I
can't. let's fast forward.
remember this? I thought you might.
blue pills. chapped lips.
thunderstorms. starved skin.
(this girl is dead)
rewind.
don't you love the taste of sunshine?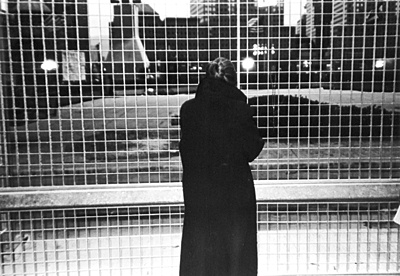 © Morgan H.,Marblehead, MA