The Heist
January 7, 2018
Decided on a doomed day of danger,
Between the soft-spoken stilted strangers.
Whispering words of weak willed wantonness,
Colluding crooks planned in confidence
To steal such prized stones to befit the queen
From the hill-top palace with grass so green.
With joviality they pictured the jewels,
The bandits' brimming greed fully fueled.
They checked and checked and checked their illicit tools,
Not wanting a bad plan to make them fools.
Punctilious precautions prevailed
They wore black and their faces were veiled.
On that misty midnight lacking much moon,
They snuck softly one by one, goon by goon,
The guards were fast asleep, dreaming soundly.
Thus, the crooks slipped profoundly.
Their pilfering went off without a hitch.
That's how they scratched their desirous itch.
Come morning, the crown jewels had gone missing
The guards scratched their heads, all reminiscing.
But try as they might, and try they all did,
The identity of the thieves was hid.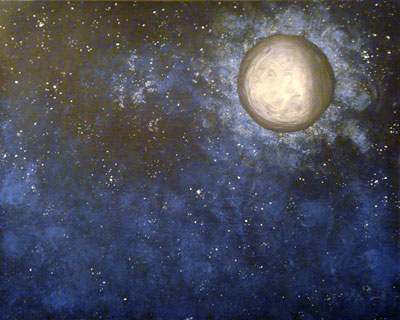 © Allison H., Vancouver, WA