My Rose
November 20, 2017
Ask me what I saw
I saw her blood drop
Drop, not flow
Slowly, daintily making its way
To the harsh pavement
The harsh truth.
Beads of water, sweat
Those don't drop
They seem frozen in time
Still glistening
Waiting for something
Someone
To break them
Away from a timeless curse.
Her beauty crumbling
Falling apart slowly
Time has stopped for her,
It's bowing down to her
Her arms shrink into herself
The last drop falls
A startling red
The image focuses.
A flower
A rose
Has lost its last breath
Don't ask me what I saw.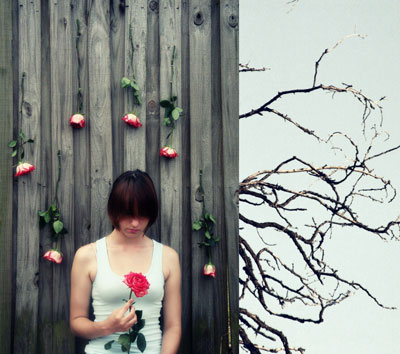 © Taylor S., Deltona, FL