Painter's Flaws
October 12, 2017
we were there,
our sternums to the sky and
warmth rising from our parted lips.
we burned lowly in our rooms,
but he did not care for us.
his mind was captivated,
fastened unto the velvet azure,
but we were of no matter
when crashing hills
swept over us.
our windows made the scene,
ablaze in the psychedelic skies
but we were so small,
nestled in to the steeple,
the mother whose legs we clung.
the hearts that throbbed
and blood which flooded our veins
were trivial
beneath the pulsing Moon
and her companions.
the world which he knew was of no science
and we, the learned, were
those unneeded facts,
truths he could disregard,
and we blemished that which truly lived.
our dancing trees were burnt,
drowned in flames and licked with wine,
petrified in the moment they swelled
to puncture the bleeding Sky
and his motley steeds.
the avenues which we walked,
echoing our voices and footsteps,
and the grass our children
rolled and wrestled in
were nothing to him.
for we were a fleeting moment –
a subject to passing light –
and he cared not for us
when he was a fleeting emotion,
a right-sided heart.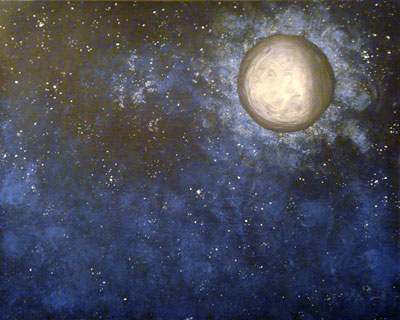 © Allison H., Vancouver, WA