All for hIm
September 9, 2017
You think your not good enough,
For his love
You don't want to realize
That you ARE enough
You tear yourself apart
Because you won't listen to your heart
Your head's telling you
"No he doesn't like you"
"You're ugly"
"Freak"
But still you seek, comfort
In everyone else, and though they put you down.
You say "what the hell"
"Why not live with the pain"
Imma broken bird,
I've got nothing left to gain.
But pretty bird you're so much more
Then all those other birds
You soar, through sky
Your chin held up high
Until one person throws a rock a you
And you let IT hit you
You don't know what you did to,
Deserve the pain, put in your way
So you stray, from your path,
Your oh so Golden path, but little did you know
That path you're on right now,
Has more rocks in the ground
And so many more grey clouds
The'res bad people on the prowl
For a broken child, like you.
But did you ever even think to, look at the man in the eye
And don't cry, just try to realize, if that guy, doesn't like
Your real eyes
Then that guy doesn't deserve the real you
That's true
So don't put yourself down.
Be true
Don't let him get, to you.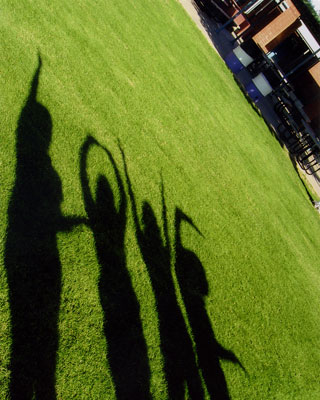 © Lindsay - Elese G., Phoenix, AZ