I try!
September 6, 2017
When the Day turns? dark and the light goes off.
I sit on the stool in front of the glass and cover my face as I cough!
I look at my face, with innocence in my eyes!
Slowly and steadily, I remove the mask I inscribe!
Everyday, every moment ,I regret as I disguise!
I scratch ,I scream!
I shout , I lean!
I curse , I cry!
I roll on the floor as I try!
I fold my hands and stretch them apart!
And try to heal the wounds in my heart!
I analyse how I have always tried
but fail,
How I try to broad my horizon, but still ran after my own tail!
I think of every single emotion I hold,
And also about my misery I never told!
I look around and everything in the room seems fine,
Rather than the girl with a glass of wine.
Everytime I take a sip of it, I realise
No one would be there for me other than that courage of mine!
I suck the air and blow it out!
I hold the stool Tight, as I shout out loud!
Every night I try to let out my pain
As I travel down my memory lane!
I promise? myself and take a chance and tried,
Again and again kept the blade aside!
Every night, I hold my own hand,
And hope to enter a magic land!
I again accept my life as a new task,
As I cover my face back with the deceptive mask!
I head to bed and pull on the sheet as I lie,
And wait for the sun to rise high!
I wake up again in the world of lies,
And let myself cry , but try.
I promise myself to cope it all
And climb up again the hope wall!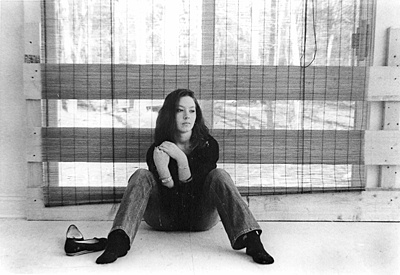 © Crystal F., Marshfield, MA