Adage #1
June 22, 2017
Gasping, I emerge
from some anonymous body of water,
some tumultuous high tide.
O, how harrowed these shipwrecked bones!
How burdened these seafoam ribs,
awakened from such ardent slumber.
Where are the sands, the suns, of my youth?
What hell has ravaged this destitute beach?
What storm, what man, has torn through?
Who has called upon me?
Who has asked alms
of these withered hands?
I am no civilian messiah.
I am tired, I am gaunt.
I am a pansy among the wreckage.
O Gods, pluck my petals until I too am bare!
Accept my sacrificial nakedness!
Return me, bound, to the sea.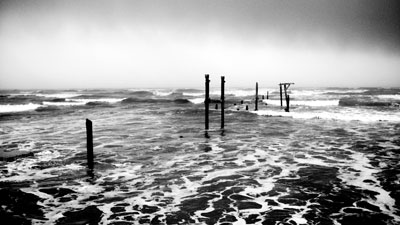 © Harrison L., Ruston, LA