The Boy and the Balloon
MAG
June 21, 2017
The Paris marketplace is a beating heart:
Women carrying babies and wearing bread baskets in place of bracelets,
Men smoking cigars and blowing rings, cheeks flushed red,
And vendors pushing their products and peddling to the poorest
Comprise the blood in the vein-like streets.
I am a knife slicing through the fickle skin,
Uninterested in the heart and searching for the soul.
I burst into open air, drunk on emerald grass and cerulean sky.
Families picnic, mothers butter bread, fathers lay with their belts undone, children roam,
But they are not who I wish to see.
I tilt my chin up and hold the battered hat atop my head,
And my cheeks burn with happiness.
Balloons, balloons the size of my mother's cottage and as colorful as a painter's palette
Fill the summertime air.
They are man's own fireflies, blinking in the sky,
And they are dancers, waltzing women in swirling skirts and men in sharp suits,
In an infinite blue ballroom.
One balloon is the same yellow as strong sunlight in July
With blue and red tulips blooming against the brightness.
It descends from the sky as an angel would tiptoe down from Heaven,
Floating with wings of white clouds.
A dark-haired man pulls at the ropes.
His arms, thick branches of a sturdy tree, are revealed by sleeves shoved to his elbows,
And the roots ripple up to his broad shoulders.
Once the balloon is descending smoothly,
He perches on the edge of the brown wicker basket and balances with a swing of his narrow hips,
A flightless bird who built his nest with wings.
The other ballooners call to him,
So he turns his head and waves with a smile.
He's a prince, the balloon his castle, and the sky his doting kingdom.
His basket grazes the grass, and when his feet
brush the ground,
He's simply a man once more, a man with a head full of wild curls and a wicked smile.
I rush forward, his name on my lips.
He turns and bows down slightly, regal and noble
and impish all at once,
So I can place the cap atop his head, a crown
for the common king.
The hat sends his hair tumbling every which way,
And I laugh, stand on my tiptoes, and tuck a tendril
under his cap.
His laugh is like the colors of his balloon, bright and bold and bursting with life.
I swear they are the same, that man and his balloon;
He would have birthed it if men could bear children.
But maybe he is Zeus, and the balloon the goddess
Athena, born from his head.
He wraps a sunburned hand around my waist,
Plucks me from the ground like a wildflower, and spins me in a circle.
This is the closest I'll get to the sky, but I don't mind, because
In that instant, life is spun from an infinite spool of thread
That sews itself so tight that Death itself cannot unstitch it.
Nothing else matters right then except that boy
and his balloon.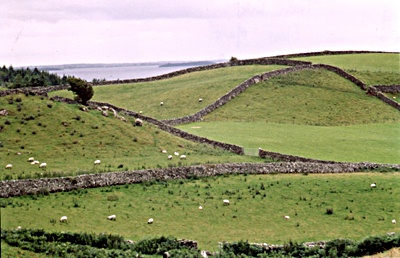 © Eileen M., Milford, CT