Youth
MAG
May 21, 2017
We drink our freedom like we're
inhaling a thick milkshake,
intoxicating ourselves with the
sugary light-headedness
of cold granules on our tongues.
We sip it through cold lips
like red beet soup,
the borscht my Polish grandmother
didn't get to sip when she was us,
nourishing ourselves with
warmth in our bellies that
so many don't enjoy because
there is no wood.
We dream our freedom like
sleeping in on Saturdays,
2/6, a never ending number,
of our brain awake,
the other 1/3 hiding from
daylight, from truth,
from Spanish homework
to look up el Cinco de Mayo, to
learn about the plight of the
Mexican people, how
they had no freedom.
We drink ours like a milkshake.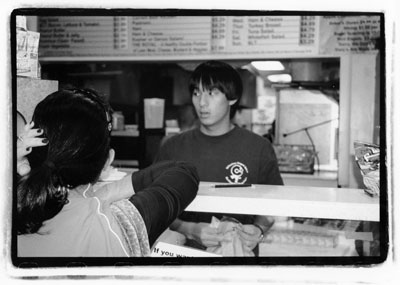 © Rachel D., Bethesda, MD