The Guest
May 5, 2017
Shadowed; black outline, the sun of a face; pencilled in in charcoal,
an old, Victorian instrument; that marks in; in deep felt pen, the shape of a mouth;
Terrible in its depthless beauty, ugly in its netted structure; hidden in jewels and silver-lit crystals, and gold blooms that; envelope the gifts in a blanket of pure yellow, of tapestry;
That forms a silver net round the little room, in all its holed, glittered beads;
That speak in musical language; and sung words:
"I'm the Guest, the stable figure that haunts in shadows; the living room rug, the aerial on the television head;
I am the moulded clay, in shades of grey; toned like white-tipped cliffs; like clustered leaves,   on a Hill top
like rain as it speaks to me, its water molecules descending in a lonely storm:
That arrives on the doorstep
Like a welcome mat;
A bed on its head:
With the epitaph;
The Guest. "
It could speak to me: out of its beaded, poor head; that ruffles the pillows near
the edge of the doorway: and inches inside, like a collared pet as it nestles in its dog bed:
Like a tabled vase as its black; painted petals crawl up the marbled texture; a spider, that invades its apples and peached bananas, its gold-creamed chocolate bars: its cartons of milk:
That spill open in a burst star of errant groceries: by the conservatory.
Crafted with box-shaped: black-and-white perfection that: in a rounded moon of
cottage shape: is framed with a portrait frame,
And encapsulates the family in a golden locket: of song, and a ballet: and dove:
The sole isolator that snows the family in with ice and crusted shovels: that knocks at the hard walls; that forbids an enterer, a pair of boots onto the hard: solid rug.
It tries to form speech, but why speak when the sound echoes round the room and town:
Why move when its bones are not called from the ashen basement: when the dances are
labelled a hassle,
Why spin when the room jolts and tilts: in front of your feet, your black slippers:
That pad down the hall: back to the last room: by the nailed-in sign, that rings on high;
"the Guest."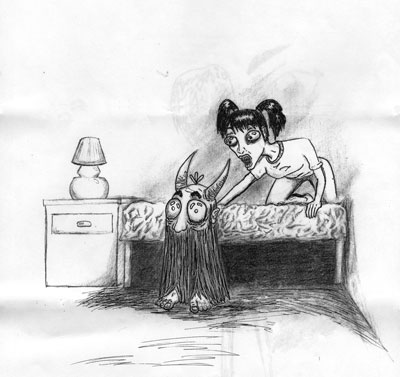 © Jasef I., Norfolk, VA