I Loved You
May 4, 2017
I loved you. I know that may not mean a lot to you, but it meant everything to me. you showed me what it was like to be loved, and to care for another personal with all my being, to put another person's well-being before my own.
I loved you. You were there for me during through some of my rougher times. And I tried to be there for you. It was hard, but for me, it was worth it.
I loved you. I know that simply loving you was not enough to make things work, but I thought you loved me. Because if you did, then we could have made something of us.
I loved you. I knew we weren't going to last, but we could have made it until the end of the month. You seat I meant something to you, and you meant everything to me.
I loved you. And every time I see you with her, smiling at her, with your arm around her, it's like a dagger in my heart. I wonder how you moved on so fast and if I can hope to do the same.
I loved you. You say that I should know that you meant what you said, but from my angle, all I see is someone whom I put my whole being into, and it was all a facade on your part because there was someone else.
I loved you. Loving someone doesn't come easy to me, but you made me feel safe and accepted. I trusted you with my heart, and now it's in pieces.
I loved you.
Did you love me?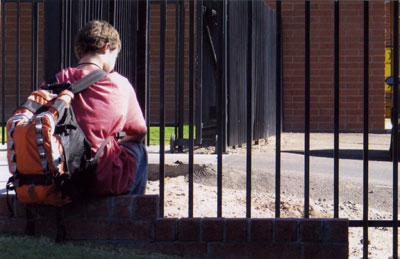 © Molly L., Phoenix, AZ