Heartbreak
April 27, 2017
To write from the gut is to write from the heart
And to expose it to the dangers.
But it's also to take the risk…
And fall.
Abysmal canyons that were carves,
Scars that had been hewn more than once,
The cracks,
The shattered sections,
The havoced places riddled with bullet holes,
Shaky self stitches,
Broken of old,
Together of new.
All these mishaps of my heart,
I left this thing at your mercy.
I hope you'll be gentle with my quaking crystal heart.
I hoped you'd take and trace these the canyons,
The cracks,
And all my stitches.
I had hoped you'd see the ravaged condition that had consumed me,
That you would understand,
Be of benevolent soul
And help it heal…
I was optimistic that you would be the one
Who would bring me back to life when my fragile heart
Took a turn for the worse.
But obviously you felt different.
You took all of those high hopes
And sent them to falling.
Instead of filling in a canyon,
You carved one.
Rather than caressing the scars,
You slit them.
The cracks,
You cleaved them…
The shattered sections,
You stomped,
And then left multifarious more bullet holes
Among the havoced pieces.
You cut my stitches one by one.
You pried,
Tried,
Lied to me!
I left my all,
Delicate and timid as it was,
At your mercy.
You took advantage of my naive trust,
And ultimately…
Ceased the feeble palpitations
Of my glass heart…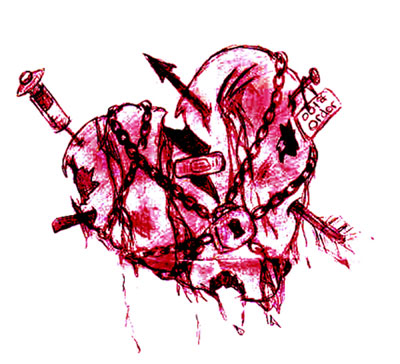 © Asia B., Hudson, MA