Loft.
March 22, 2017
For a week I slept among the stars,
Their whispers making me believe
That I could live forever above
The crawling ones I saw below.
And though they glistened,
They soon went dim,
And I lay awake above the clouds,
The waves no longer gentle,
And growing rougher still.
And while I lay restless,
Her daunting eyes came to me,
And cried because distance
Was not something to comprehend,
And angel wings would break– not bend.
Though like a starfish I felt,
Plastered to the wall of the sky,
Looking out at the city I could not leave behind,
My legs would not grow back.
And neither would she.
In the morning I would not remember
How sleep at last came to me,
All alone in a big house,
With wine and cheese out
For a ghostly company.
And so I lay still,
Awaiting her return,
Though she had aged and I had not,
And the stars had fallen out from under me.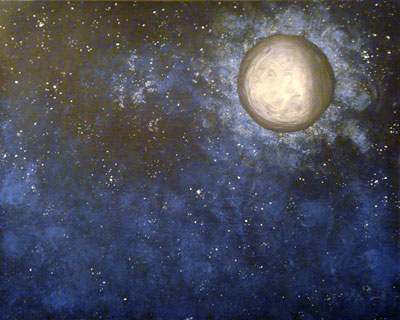 © Allison H., Vancouver, WA