Never Expected
March 19, 2017
I never expected -
From the first time I met you, I saw behind your guise, those buoyant words spouting from that painted smile, I saw a creature flawed yet perfect, dancing on three legs but hiding it from the world, I saw a bright bird soaring when its feet were on the ground, I saw a heart so beautiful so precious, chained to a heart that was vile and vicious, but I saw pain, pain, and I have to intervain-intervene, I extended my hand, took a chance, opened my arms, offered my shoulder, your mask was tearing, your guise was slipping, I knew what was going on inside….
I never expected -
You would open up like you did to me, it all came pouring out like a furious stream, I was hit with a tidal wave of pain, past, present, tears, lows and blows, each one tossed to me like juggler's balls, I was there for you, I was hearing you, I peeled off your disguise and cradled the broken you, I held you in the comforting arms of my caring words, I was there for you, I was always there for you, I will always be there for you, I drew your scars on my skin, I breathed in your pain until it filled and killed my lungs, but after I peeled off your mask I threw mine on, I'm strong, I'm wise, I have answers, when truth be told I had none but I had love…
I never expected -
There was something. There had been a seed planted inside the ground of you and me, a seed that cracked open as you opened up to me and me to you and you to me, the more we shared, the more we cared, little did we know roots were forming and something was growing, it took us by surprise, busted through the clouds like a beaming blinding light, it shook the ground we stood upon till it broke through the surface, blossomed and swallowed us whole, were we ready? who knows, suddenly we were thrown hand in hand down a spiraling ride of intensity and emotions and passion that neither knew were there, so surreal, can't be real, four letter word how dare I say, what was happening to my heart, why wasn't the world dark? everything became bright, this alien curve of my lips won't leave, I was smiling again, laughing again, and it felt good, feels good, suddenly day and night and night and day I was thinking about someone, thinking about you, thinking about your eyes, thinking about your smile, thinking I just found the rest of my life…whoa…is that right?
I never expected – really I never expected -

That we would fall in love...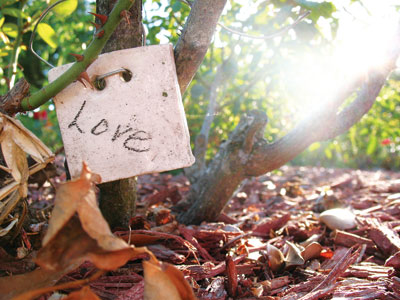 © Danielle L., League City, TX