Pillars of the Sky
MAG
February 3, 2017
They're all scared.
They're all terrified.
But they're still holding up the skies.
They're all still too brave.
One is cloaked
in her own type of darkness,
and has her own little Persephone,
golden and smiling and delicate.
And she's holding the blackness,
the demons, their horrible dreams,
she's holding it at bay.
Because nothing will touch that light.
Another is drowning
in a sea she once ruled over,
but she's still kicking, still fighting
for she is holding
an extra head above the waves.
And she gasping, dragging air into her lungs,
but still swimming.
Because no one else will be lost to the current.
And one more still is falling
from the clouds,
the ones she used to fly through,
because she gave up her wings
to the one she was carrying.
She is awaiting the inevitable,
because she has long since
crumbled
beneath the weight of the sky.
One is keeping war
from the ones she holds dear,
Another is fighting the war
for the ones she loves.
And one more has fought,
and won, at her own price.
They're all scared.
They're all terrified.
But they are willing to hold up the sky.
They are to be pillars,
and they will do as they must.
And when the sky falls,
when Atlas tumbles from his post,
they will rise to the challenge.
They are rising to hold up the heavens.
They have long since caught the heights.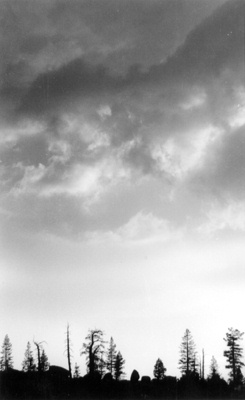 © Steve S., Marblehead, MA