True Colors
January 17, 2017
His smile shone A bright red.
Not the red of rose, or hues of alarms,
But with the crimson of rosy cheeks and the warmth that starts in your chest and simmers to the surface.
His gaze portrayed a calming gold.
The gold sewn into garments with delicate hands and the most subtle craftsmanship.
A gold, that reflected in flecks that peppered his eyes.
A gold that spoke words of eloquence.
He gave off colors that I had never seen before.
Not in paintings,
Or in the boldest of landscapes.
My color blindness had brought me to see him in a way that creates new vision.
Vision of person.
Vision of life.
Vision of true beauty.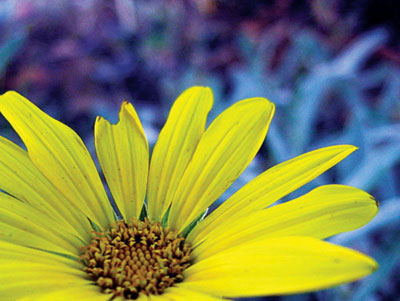 © Roopa S., San Jose, CA