mind of my body
January 2, 2017
I tried talking to you
But my words didn't charm you.
My misery didn't leave me
 Because you only harmed me.
You: the mind of my body
And my reckless and restless soul;
Who blackened my heart
'Cause it was your evil-hearted goal.
My sentences broke down
All because of you.
Talking turned to murmuring
Because my words were a few
Curses and phrases,
From a strange foreign land;
Which was you: the mind of body,
Ruining me was your evil plan!
My head spun in circles;
Thinking what to do,
How to relieve myself of the misery
Of being with you.
Was there any solution;
Of how to detach myself
From the ugliness of your mind
And your heart,
But my soul.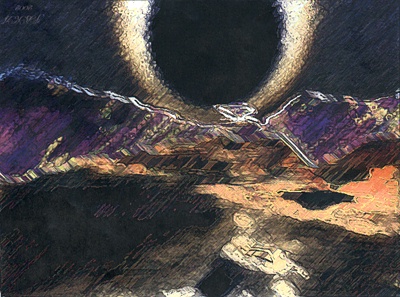 © Jason B., Colorado Springs, CO